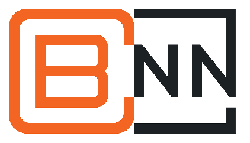 The media industry is undergoing a massive movement aligned with the rise of cryptocurrency and blockchain technology. We exploring new methods of on-screen entertainment that work in a decentralized setting. Some of the new types of entertainment involved in this programming shift include E-Sports, Crypto Sports, Crypto Trading News, Consensus based news, Crypto paid creator content, ETC.
Block Broadcasting is one of the first media networks with the primary focus of engaging, growing and creating blockchain content and cryptocurrency media. We believe this innovative technology will create new entertainment and standard entertainment content deserves and needs an upgrade. We're taking that belief and turning it into a reality with our first major decentralized television project, CBNN. The Crypto Blockchain News Network (CBNN) is the first 24/7 satellite TV news network airing premium information in this new medium. This news station is revolutionary because it will be the first of many to be enabled or partially powered by blockchain technology and apps.
Blockchain technology means much more than cryptocurrency. A decentralized network allows us to verify real news and make sure new creators and current content creators earn appropriate compensation. In addition we will monitor and analyze network functionality in real time and build a community that is tethered by mutual growth. Cryptocurrency is only the beginning for blockchain capability, we want to help push that threshold.
This is not only the future of the internet, but the future of media. Join us!